If you are on a tight budget, you can still get a good treadmill for under $1,500.
Especially, if it's the Bowflex T10 Treadmill.
The Bowflex T10 Treadmill was named "Best Under $1,500" in the 2022 Big Guy Treadmill Awards.
Called "a nice surprise" by our Big Guy treadmill Reviews team, the Bowfelx T10 received a "Big Guy Rating" of 87.
"We honestly thought this treadmill would test poorly simply because it is considered more of a 'big box' store brand," our team concluded. "We thought it would perform and feel badly and much to our surprise, it did not.
"The Bowflex overall look made it appear big and bulky but that did not deter us from eventually liking the machine.  We were impressed overall by the feel of the deck and belt, we liked the suspension and felt like this was a machine that could handle our weight (most of the testers weighed over 200lbs)."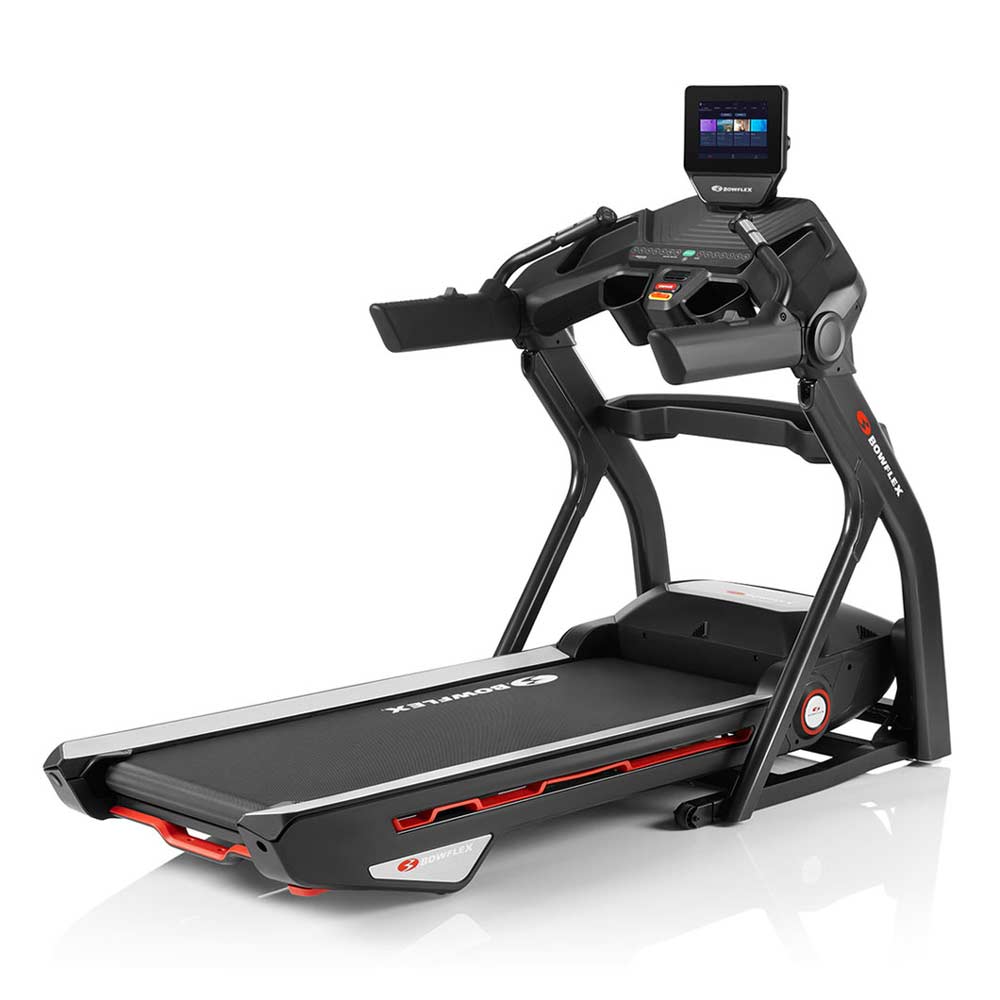 Big Guy Treadmill Reviews are unique in the fitness industry.
Our reviews are just what the name states, a bunch of big guys (200 pounds or more) with lots of experience in the fitness industry testing treadmills.
After putting in countless hours running and walking on many of the leading treadmill brands and then logging the information, the 2022 Big Guy Treadmill Awards and scores were tabulated.
Big Guy Treadmill Review tested leading brands such as Life Fitness, 3G Cardio, Peloton, Bowflex, NordicTrack, OMA and more.
And, we had a big guy play the leading role: 6-foot-4, 298-pound Big "Mike" Sullivan.
Most review sites don't take into account how a treadmill will hold up when used by a big person. Not all of us weigh under two bills, aka 200 pounds.
Big Guy Treadmill Review did the rankings the right way. We spent about $20,000 on paying seven independent researchers, products, lighting, equipment, etc., to do a truly legitimate review of the leading brands.
If a treadmill can pass Big Mike and his team's tests for quality, value and, of course, durability then it should be good enough for most everyone else, too. And last a long time.
The Bowflex T10 earned an 87 overall rating, trailing only three models that all sell for more: 3G Cardio Elite Runner (95 score), Peloton Tread 3500 (92 score), 3G Cardio Pro Runner (91) and LF Club 95T (88).
Some of the grades from the Big Guy Treadmill Review team that stand out for the Bowflex T10 are overall comfort and design (B), cushioning and feel (B), handlebar placement (C) and treadmill stability (A).
The Bowflex T10 also received an A for Overall Buying Experience, and a B- for Customer Service.
Its 4.0 HP motor matched the most powerful of 11 leading models that were tested.
If you are looking for the highest rated treadmills for people who weigh 250 pounds, 300 pounds or even 350 pounds, then look no further than the Bowflex T10 Treadmill.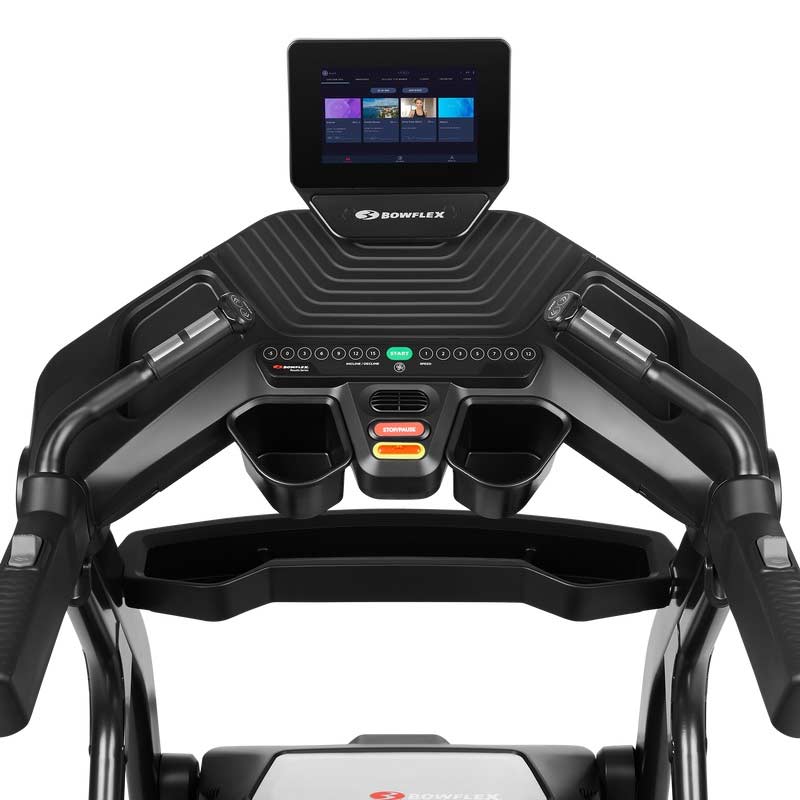 Our Big Guy team concluded, "This is a sub $1500 treadmill that can easily handle a 300lb person.  Built for big and tall users.  Solid belt and deck feel and sturdy all around construction.  Good solid quality on a reasonable priced treadmill.
There are some thigs we didn't care for, but no treadmill in the $1,500 and under price range is going to be perfect. Our team reported, "Did not like the weird angled in side platform rails for straddling the walking belt which felt a little cheap and not super secure.  Did not like that there were exposed data cable wires near the motor cover.  Users below 5'3 will not like this treadmill due to its size and handlebar width."